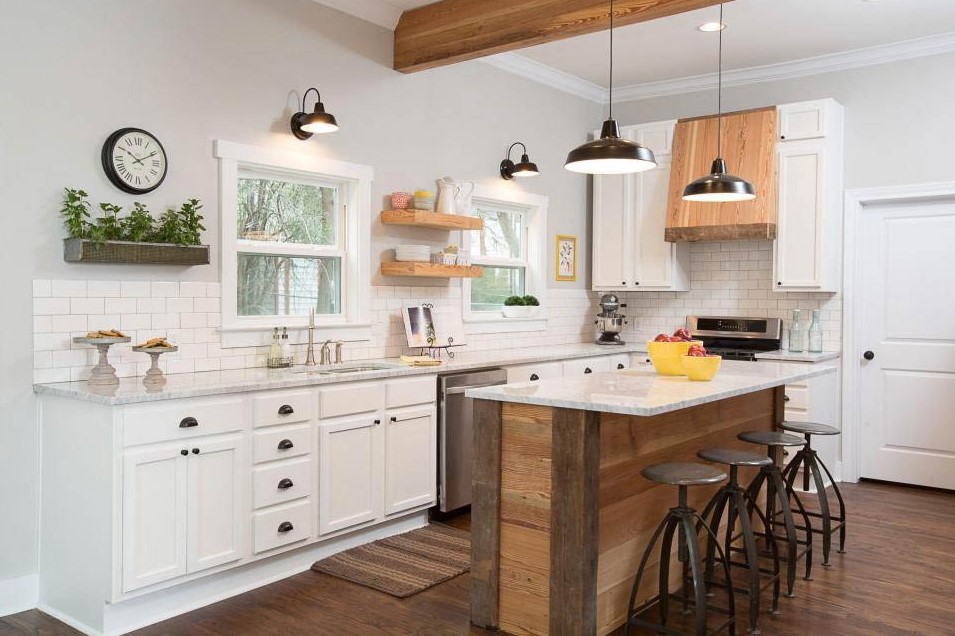 The kitchen is that room of the house which is always busy and is usually used on an everyday basis. There is no denying the fact that the kitchens face abuse year in and out. Because of the amount of footfall the room faces, there is no denying that the room needs maintenance and remodeling work now and then. Another reason to give your kitchen a little makeover is that the technology which is used in the kitchen might become outdated with time, so it is always a great idea to get the much-needed upgrades that you have been thinking about. Suppose you are planning to undertake a Kitchen Renovation Mississauga. In that case, the following are some tips that can be helpful in planning an affordable renovation.
Re-painting the kitchen
One of the quickest and cheapest ways to give your kitchen a makeover is by painting it a new shade. This will make the countertops and cabinet stand out. If you are in the mood for something different, you can always pair a classic color with an adventurous color and see which one you like the best.
Cabinets
If you want to splurge a little, you can get new cabinets. However, getting new cabinets even when they are not custom-made can add to the costs. If you think re-doing your cabinets doesn't sit well in your budget, then you can always get them repainted. You can also consider getting some new cabinet doors along with hardware. Making these small changes will help to change the look of your kitchen completely.
Flooring
Re-doing the flooring of the kitchen is a great idea. Hardwood and stones are an excellent fit for the kitchen, but they are more expensive. Nowadays, there are these new stylish linoleum styles that resemble tile and material. They not only look good but are also reasonably priced. Another reason why they are becoming so popular is that they are easier to clean.
Backsplashes
If you are in the mood to add some color and zing to your kitchen, then backsplashes are a great idea. Backsplashes can be easily installed, and you can also take them up as a DIY project if you want to. All you will have to do is spend some time watching tutorials.
Island
Installing an island can really change the whole look of your kitchen. The cost of an island can be a few hundred dollars to over a thousand dollars, depending on what kind of island you are going for. If you have space in your kitchen, adding an island can spruce up your kitchen. It is a great way to add more storage and a workspace to your kitchen without building more cabinets.
Speak to the experts
It is always best to speak to the experts about your kitchen upgrade. They will help you to spruce up your kitchen within budget. Though these changes might seem very small, they will have a significant impact on the equity of your property.
Related Posts