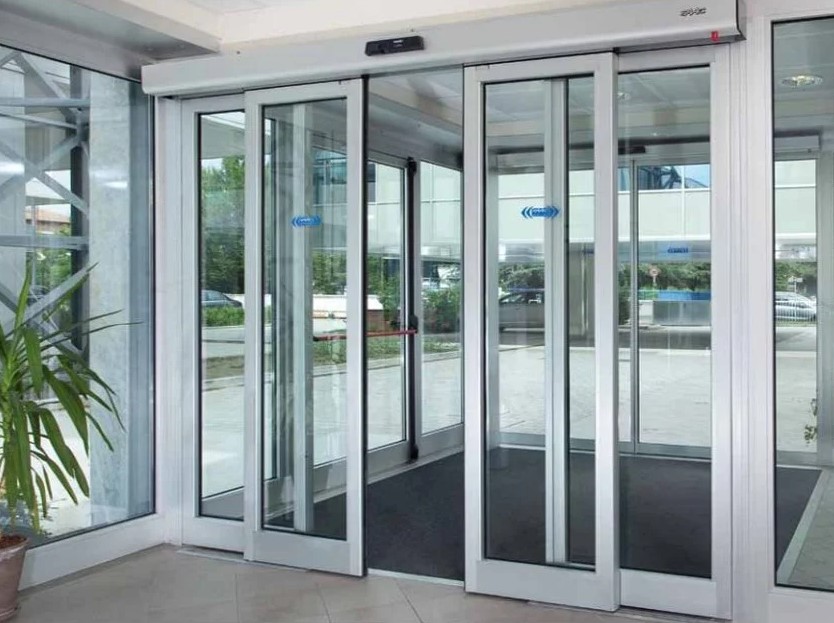 When setting up your door, you need to decide whether you want an automatic door or a manually opening door. If you have made the call to opt for an automatic door opener, you might again be faced with a choice. Figuring out the right one can be a task. Multiple factors need to be kept in mind while deciding. One of them is the amount of traffic you think the place would be getting. Before you make a decision it is best to learn more about it. Here is all that you need to know.
Low Energy Swing Door
The Low Energy Door swing is used for low traffic applications. It is considered to be low energy traffic when about 30% to 40% of the daily traffic will be using the function of the operator. To activate the operator you can push the open button actuators, keypads, key switches, card readers or remote control. Getting a safety sensor is not a compulsion. However, getting one can improve the operation of the door as it will prevent it from coming in contact with any pedestrian. A Low energy swing door works at a slow speed, it gives ample time for the pedestrian to cross. It can open and close from 0 to 90 degrees. This door comes with operates which include standard closer when there is power loss. It also meets the fire door requirements, and it closes when there is a loss of power.
Full Energy Swing Door Operator
Full Energy or High power door operator works quickly and previously in all types of pedestrian environments. This door operator has been designed to handle 100% of the daily traffic that you receive. As compared to the low energy swing door, this type of operator requires a safety device. Some of the safety devices you could choose from are guide rails. Safety devices and presence sensors. The type of device you need is dependent on the opening application and the kind of traffic you will be getting. Full energy swing door allows for quicker passage, meaning that the users will be able to get through the doors faster. It is ideal for high-frequency use. You can use this type of operator for types of doors, including sliding, swinging, folding and revolving doors.
Door Activation and Safety Devices
Door Activation devices are essential as they trigger the door operator into action. The presence detectors are used to detect the presence of the object or the person within the predetermined detection pattern. Installing these devices is essential. They help ensure that the doors are working smoothly as they prevent the door from striking the person or objects while operating.
Ask the expert
It can be difficult to decide which type of door and activation devices would be best suited. Reach out to the experts at Access Control Pros. During your consultation with them, they will help you evaluate your requirements. Based on that, they will guide you to make the best possible choice.
Related Posts